2018-07-02 15:31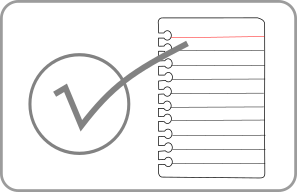 Summary
I've been using Google Keep for both notes and tasks for a few years, now. I've been codifying my productivity methods, and decided it was a good time to look at what apps were out there. Maybe I'd find a better all-around solution.
The short answer is a tentative maybe. Surprisingly, Microsoft To Do has an important (to me) feature no one else does: a Today view ("My Day") that isn't due-date driven. Keep doesn't have task links at all, and the ability to link to other tasks in a master Today list is something I'd love. But I shouldn't have to assign a due date to have that.
However, I may end up staying with Keep because of its flexibility. I love that with CTRL-Shift-8 I can switch back and forth to checkboxes. It makes it easy to copy/paste lists into a text editor for more sophisticated editing.
"OK, Dude, why don't you write your own?"
Time.
The list below isn't exhaustive...it's just the results from several "best of" sites. If it helps you out, great.
Contents
Needs and Wants
These are notes I jotted down about what I'd like in a "perfect" application.
To Do
Keep, but better.
Desktop UI.
List(s) that can include items from other lists.
List/task export. Ideally quickly select a bunch.
Easily move from list to list.
Per-list: completed in place, moves to bottom, or hidden. If restored, returns to previous location.
Tasks from other lists show the list name.
Good widget
Would love storing/sorting-by effort/estimates
Notes
Easy long-form writing
Ideally uses or imports/exports MD
Not sure...
General reactions
Most To Do apps follow the same format:

Inbox
Today/Tomorrow/Next Week
Lists

My consistent interests:

Price
Allows Google Account?
Today aggregate list
Completion
Subtasks
Grocery List usage
Widget
Browser/desktop version
Sharing
TO DO APPS
Microsoft To Do
Free
Uses MS Account
My Day feature that's easy to pull from other lists, or add to from list

Not due-date driven. This is the only app where that's true

In-place completion, but can hide (setting per list). Reshowing completed puts in original location

Wish you could clear completed tasks
Wish you could put completed tasks to bottom (setting per list)

No subtasks
Groceries - No leading space for headings, but otherwise good
OK widget
Nice browser app
List Sharing via link, full edit.
Todoist
Free/Premium $3 per month
Google account
Today is due-date driven
Removed when completed. If restored, goes to list end
Subtasks via indent
Grocery list not possible due to list completion method
Good widgets
Good browser version
Project (list) and Task sharing
Lots of integrations
Any.do
Free/$3 per month
Google account
All list aggregates other lists.

Lists have three views: Today/Tomorrow/Upcoming/Someday, simple List, High/Regular priority.

Regular completed tasks move to bottom, restore moves to top.

Subtasks have In-place completion, manual clear completed.

Yes, subtasks, but no indication on task that they've been added.
This app made no sense when it came to a grocery list.
Good widget
Good browser version
Task-level sharing
I liked the GTD organization per list, but it works against flexibility (for my taste).
Wunderlist
Free
Google account
Today is due-date driven.
Completion hides. Restore moves to bottom.

Subtask completion is in-place.

Substasks. Task indicates them via icon labeled "Attachments".
Groceries - No leading space for headings, but otherwise good
Good widget
Nice browser interface
List sharing
Eventually being replaced by Microsoft To Do
EveryDay ToDo List
Free/$3 per month
No account required (no sync without it), Google available
Today is due-date driven
In-place completion
Best app for grocery list. Subtasks show as indented, can be expanded or collapsed.
Widget only with subscription
Browser version with sign up
Shared lists
Task entry is nice. A pleasant app to use.
Tick Tick
Free/Premium $28 per eyear
No account required (no sync without it), Google available
Today is due-date driven
Completed moves to bottom, but unchecking restores to previous location. True for regular and checklists.
Subtasks are called "checklists"
Nice widget
Browser version
List sharing via Collaborate
Has a Pomodoro timer
Lots of features for premium.
Remember the Milk
Free/Pro $40 per year
Custom account
Today is due-date driven
Completion removes task. Restore goes to original position.

Looks like in-place completion, but the checkbox is a selector. Confusing!

Subtasks are Pro
Grocery list hard to tell. Hiding/restoring completed might be nice.
Widgets are Pro
Browser version
Sort order is Pro, and default is by date, not drag/drop
Way too many features I'd consider standard require Pro account.
Ike
Free/Pro $2 one-time fee
No account
No sharing, no "linked" tasks or aggregate views.
No browser version
Uses the four quadrant priority system (I didn't know it was "invented" by Eisenhower)
Great if that's how you want to live, but not if you want a grocery list.
Otherwise, a really nice-looking app. Lots of people will like this, but doesn't work for me.
GTasks
Free/Premium $5 one-time fee
Google account (syncs with Google Tasks or Tick Tick)
Today is due-date driven
In-place completion
Indent for subtasks
Good for grocery list
Nice widget
No desktop version (I guess use Google Tasks, but no extra features)
No sharing, but can send list via email, etc.
Task short name is the first line, but a task can be a full note. I like this.
Tasks: Astrid Clone
Free/Pro $5 one-time fee
Today is due-date driven
In-place completion
Subtasks through indent
Grocery list OK
OK widget
No browser/desktop version
No sharing
It's an odd app. There's only one list, but you can use tags to effectively create multiple lists.
Open source
Trello
Free
Custom account
No aggregate board (so, no "today")
Completion is via moving cards to Done

Checklist completion is in-place

Subtasks are called Checklist
Excellent browser version
Uses kanban board approach
Good for basic project work
Connects to new GMail sidebar
Trello is one of the most well-known board-style apps out there.
NOTE APPS
I know, I know. "Where's Evernote? Where's One Note?" I've tried both of those more than once over the last fifteen years and never enjoyed them. Sorry, fans.
FiiNote
Free/various levels starting at 0.50 per month
Custom account
All tasks can be viewed in the virtual ToDo notebook, but no explicit linking that I found.
Desktop and browser versions
Very interesting. OneNote-like. Full-featured.
Omni Notes
Free
No account
Not happy seeing this in the reviews:

Beware, the last update deleted all of my notes. All of my backups were gone as well!

Checklist notes are just like Keep, ability to enable/disable checkboxes.
In-place completion
Weird, seems like there's a folders intent, but I don't see a way to make them.
Merge notes
No way to link tasks.
No desktop or browser app
This would be a good Keep replacement, except for no browser app
Open source
Simplenote
Free
Custom account
Ability to "publish" a note via a link.
Just text-based notes, which will be fine for many people but not me
Desktop apps
Open source