2006-09-10 18:36
Okay, first I'm just going to say it. It's almost impossible for a movie to both be great and filmed in color. Orson Welles once said that all great performances were in black and white. The same may go for movies. I'm finding it more and more rare that a movie needs color; color becomes distracting. Some exceptions I can think of are slasher horror movies (gore is best in color), musicals (maybe. I'm thinking specifically of Moulin Rouge), and...what else? Anyone want to make a case for either specific genres or films where, without color, the meaning of the film is lost?
The problem with The Grapes of Wrath (1940) is that, if I wanted to provide a screen capture of every great shot in the film, I'd have to show you the entire movie. If you've ever wondered what folks from Oklahoma were like during this time period, watch the movie. I was born in Oklahoma, and remember visiting the farm when I was little (and not-so-little). The one actor who doesn't really sound like an Okie is Henry Fonda, but I'll forgive him because his performance is otherwise flawless.
I've mentioned actor John Carradine before, specifically for his role in Stagecoach. Here, he plays a preacher who has "lost the spirit". He'd been on screen about fifteen minutes before I recognized him. Most striking was that he hadn't yet developed the distinctive voice that is, only a year later, so easy to identify.
I nearly cried my eyes out over the awesome performance from Jane Darwell.
This movie makes me proud to be an Okie.
John Carradine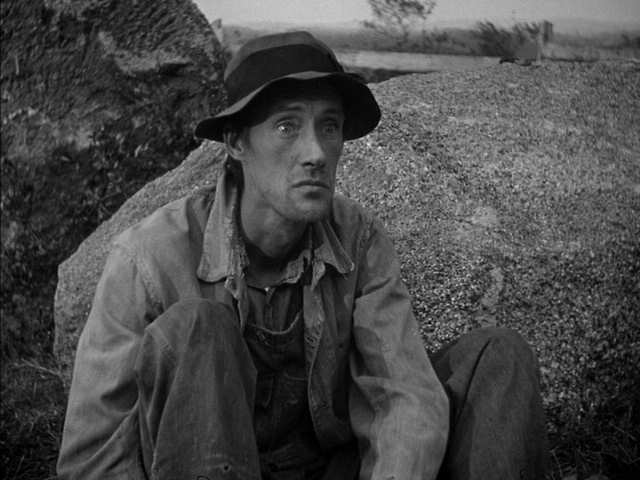 This is what Oklahoma looks like. There's simply more sky there. I'm not sure if this was filmed on location (probably it was). The movie is filled with these great John Ford long shots.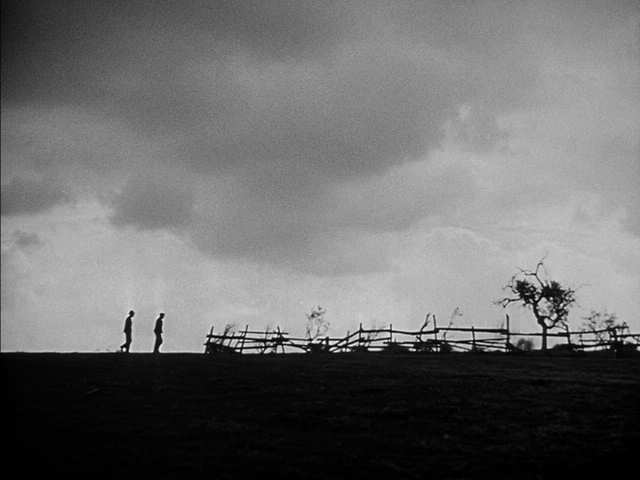 Henry Fonda.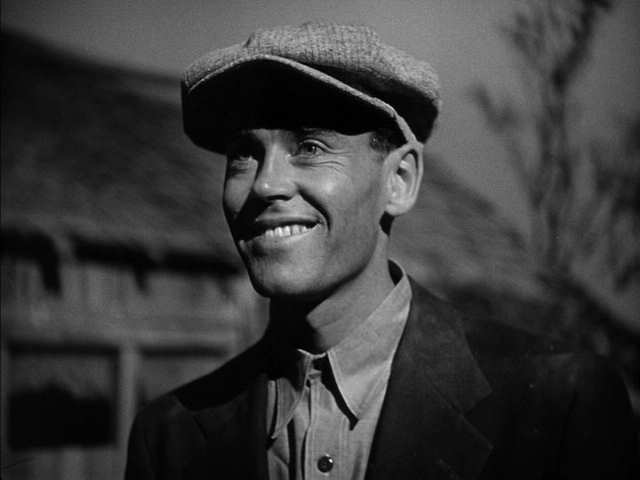 Jane Darwell.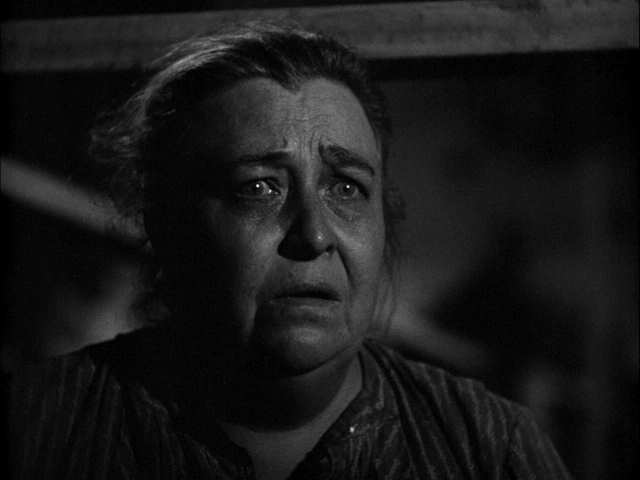 Henry Fonda. "I'll be there."