2007-01-01 21:46
I liked American Graffit (1973), but wasn't wowed by it. I'm not sure why. Maybe it's dismay that once upon a time George Lucas was a good writer and--in my opinion--very smart about who he worked with. That is, he worked with people who balanced his weaknesses and/or pushed back on his decisions. American Graffit snaps and pops along, with a freshness that's just plain fun. Reading the trivia for the film, I see there were many unplanned or improvised moments that were left in. I can't imagine such relaxed creative abandon occurring on The Phantom Menace.
This was an early movie for many of its stars, though I see that Richard Dreyfuss had been in television and movies for the nine prior years! And, of course, Ron Howard had been acting since he was a child.
The music is fun, the story is fun. There's not nearly enough seriousness to be taken seriously. I can see why this was such a popular movie. I don't see why it made AFI's top 100. But I enjoyed it just the same.
The title shot. This is as close to daylight as we come. The entire movie was shot at night in twenty nine days.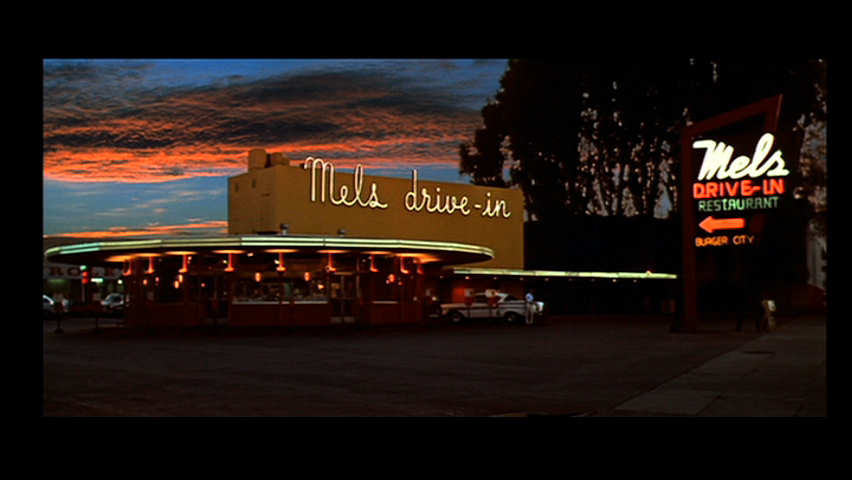 Richard Dreyfuss, Charles Martin Smith, and Ron Howard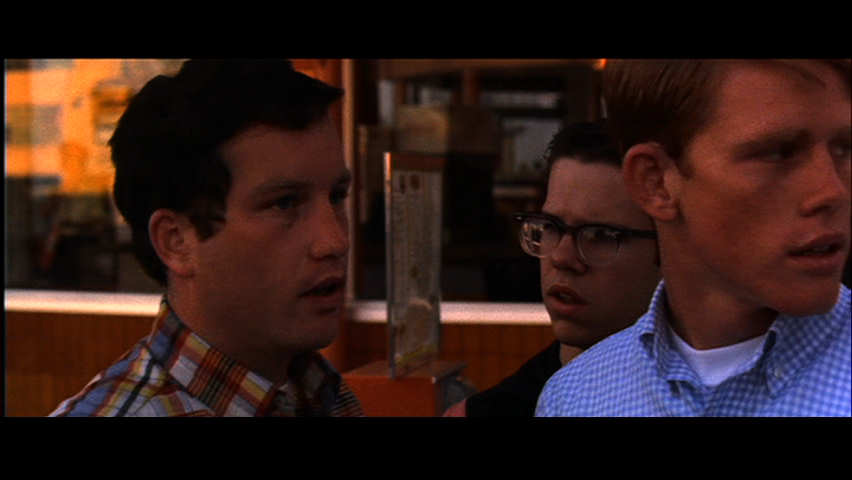 Mackenzie Phillips and the strangely complex Paul Le Mat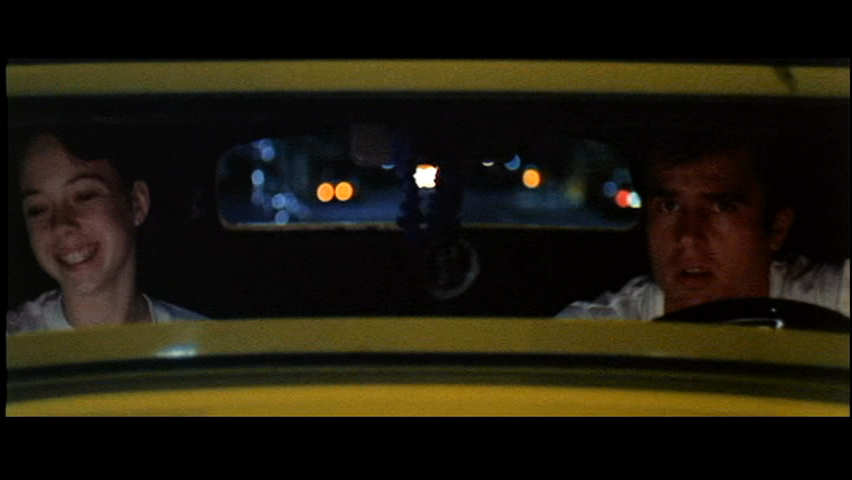 Debralee Scot (I think) and, of course...Harrison Ford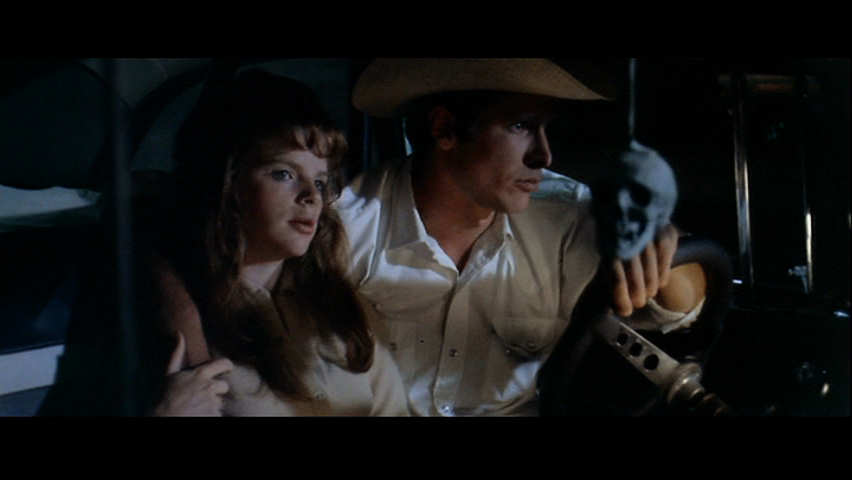 The future Indiana Jones.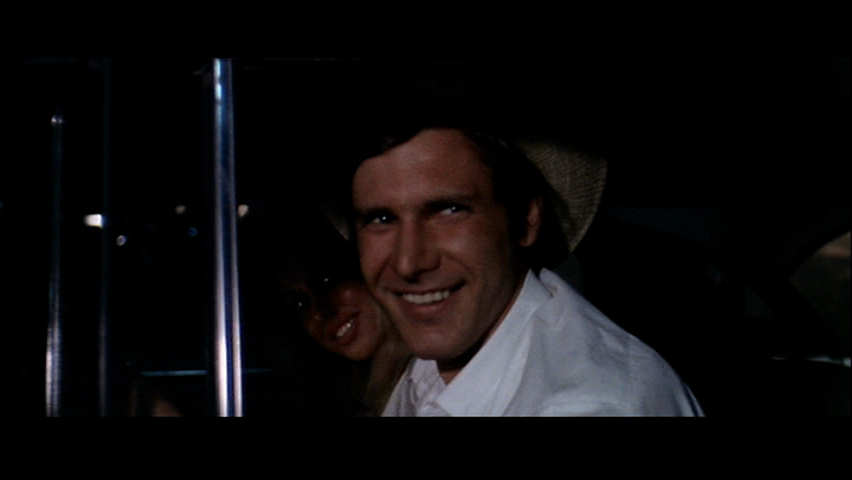 Beautiful Cindy Williams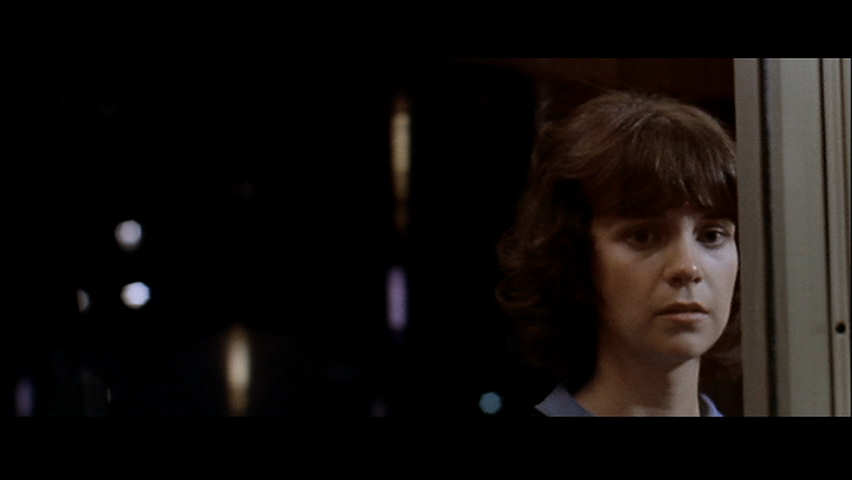 Ahh, the man, Wolfman Jack