2023-08-16 10:43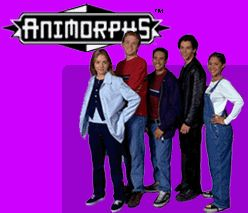 This is for those someones out there besides me who end up on Amazon Prime wanting to watch the old, fun kids fantasy series Animorphs and discover that Amazon Prime has their episode listing completely wrong.
Here's the correct order for watching the episodes. On the left are the--usually wrong!--Amazon episode names, on the right are the correct names.
This list is sorted according to the correct, original Canadian air dates.
| Prime Ep # | Prime Ep Title | Actual Ep Title | Orig Air Date | Code |
| --- | --- | --- | --- | --- |
| 1 | My Name is Jake: Part 1 | My Name is Jake: Part 1 | 9/15/1998 | 101 |
| 6 | The Message | My Name is Jake: Part 2 | 9/15/1998 | 102 |
| 2 | My Name is Jake: Part 2 | Underground | 9/22/1998 | 106 |
| 3 | Underground | On the Run | 9/29/1998 | 103 |
| 4 | On the Run | Between Friends | 10/6/1998 | 104 |
| 5 | Between Friends | The Message | 10/13/1998 | 105 |
| 11 | The Reaction | The Escape | 10/20/1998 | 109 |
| 12 | The Stranger | The Alien | 10/27/1998 | 110 |
| 7 | The Escape | The Capture: Part 1 | 11/3/1998 | 107 |
| 8 | The Alien | The Capture: Part 2 | 11/10/1998 | 108 |
| 13 | The Forgotten | The Reaction | 11/17/1998 | 111 |
| 9 | The Capture: Part 1 | The Stranger | 11/24/1998 | 112 |
| 14 | The Leader: Part 1 | The Forgotten | 12/1/1998 | 115 |
| 10 | The Capture: Part 2 | The Leader: Part 1 | 1/5/1999 | 113 |
| 16 | Tobias | The Leader: Part 2 | 1/12/1999 | 114 |
| 15 | The Leader: Part 2 | Tobias | 1/19/1999 | 116 |
| 18 | The Release | Not My Problem | 1/26/1999 | 117 |
| 17 | Not My Problem | The Release | 2/2/1999 | 118 |
| 19 | Face Off: Part 1 | Face Off: Part 1 | 2/9/1999 | 119 |
| 20 | Face Off: Part 2 | Face Off: Part 2 | 2/16/1999 | 120 |