2018-07-10 10:06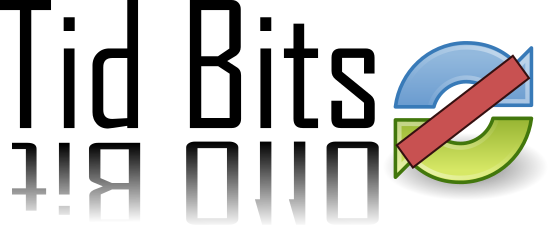 I use Google' Backup and Sync to synchronize a lot of files, so some problems are--I guess--inevitable. Here's how to fix a common one.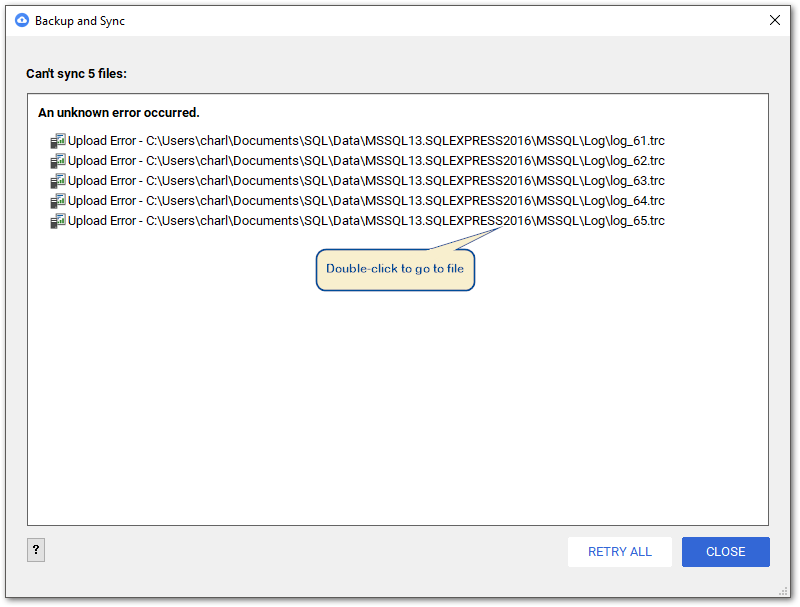 Right-click > Properties > Security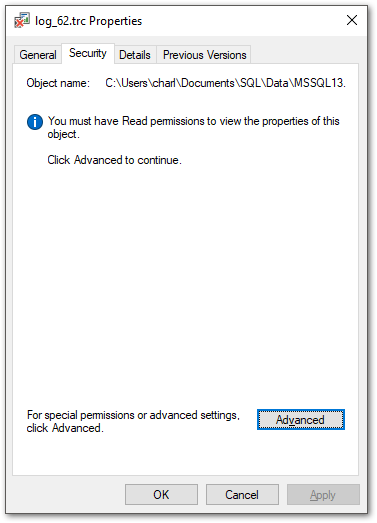 Advanced
Change owner to yourself. It doesn't seem to work to change to anything else.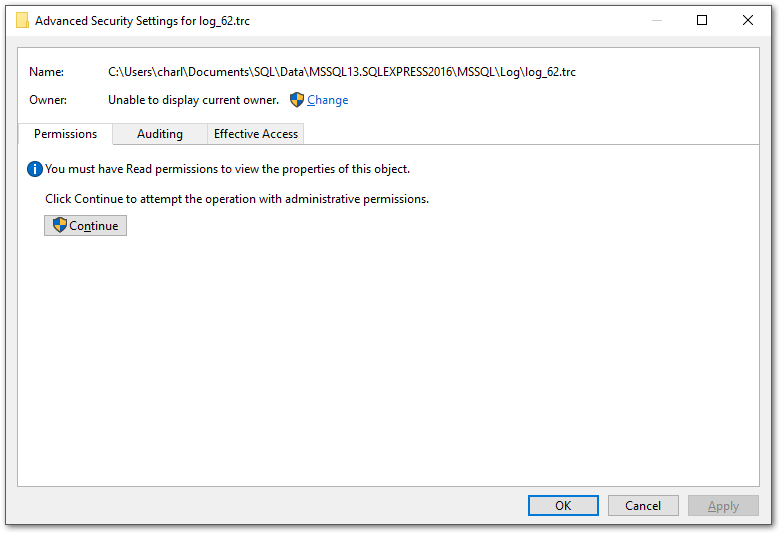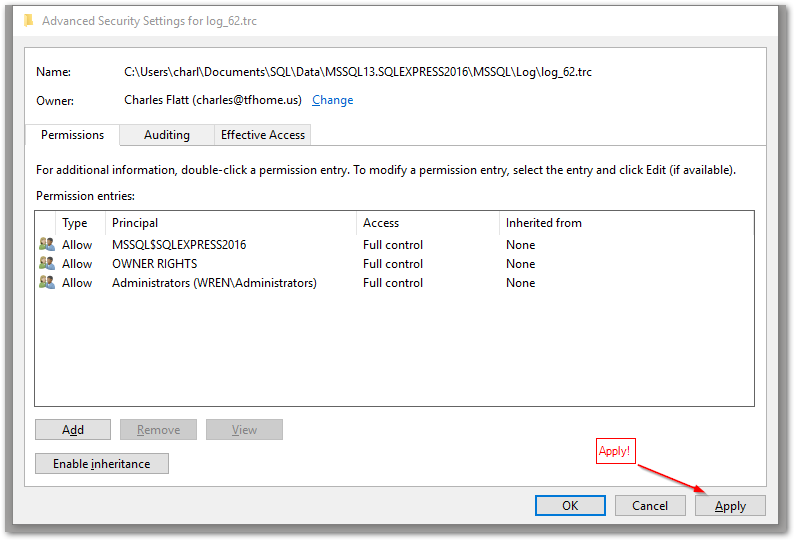 Apply and close everything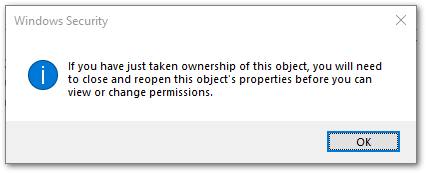 This is generally all it takes to allow Backup and Sync to continue. However, you may want to compare the file permissions to other files and take other actions.
'Allow Inheritance', AND/OR
'Replace child object permissions' from the parent folder (I like doing this one)