iPads Allow Challenged Kids to Play in High School's Band A fantastic example of positive, transformative use of technology in the classroom. "Before the band, Jason rarely spoke at all. But music helped change that. 'Some people were very surprised when they could see that he could sing because some people thought that he was non-verbal,' Goldberg says."
11-Year-old Invents Non-spill Cup for Grandfather With Parkinson's Very cool-looking three-legged cup.
She Thought It Was A Trash Bag Blowing In The Wind, But Upon Further Investigation... I'm including the first picture for this one. It's a dog. This is more a blog post than news story, but I liked it.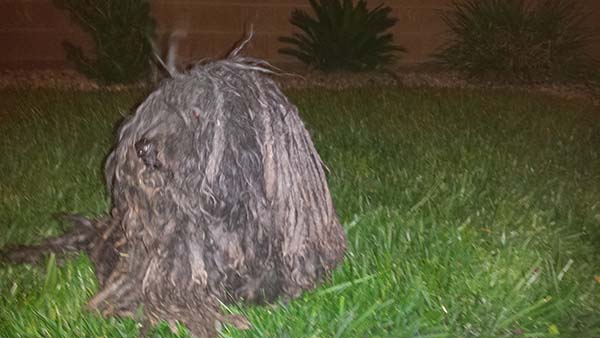 Daily TED Talk
Dance, tiny robots! (3min) "There's a place in France where the robots do a dance. And that place is TEDxConcorde, where Bruno Maisonnier of Aldebaran Robotics choreographs a troupe of tiny humanoid Nao robots through a surprisingly emotive performance."